In the world of online, a web portal is best source through which one can communicate with large fraction of people. In fact, web designing and development is nothing but a process of representing the content in form of hyper text and hyper links through web browser. The content is the ultimate king in website in on World Wide Web (WWW). The message in the form of information should be displayed systematically and therefore, we need navigation menu. The modern web navigation is considered most important element in website design as it will guide a user through the site. The most eminent feature of a nav menu is to deliver the information instantly in a systematic manner without any confusion.
The navigation is nothing but all about the placement of content at different location inappropriate way. The navigation menu helps in representing different sections of a web portal unambiguously. The most noteworthy point about web navigation application is that a designer should never mess around with this significant application. It should not be complex but simple, precise, easy-to-use as well as intuitive. The navigation menu can be of different styles – silent navigation (one or two single keywords) and speaking navigation. The ultimate mission of creating a navigation bar is to make end users to find their way of your web portal easily from different pages.
Some basic principles and trends which should be taken into consideration while designing an attractive nav bar for a web portal are as follows:
• Post header bar: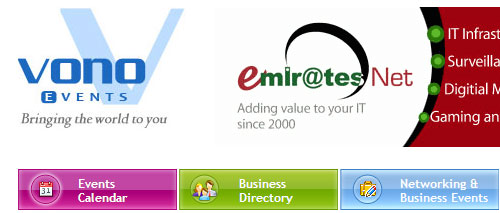 In this style, the nav menu is created exactly below the header, logo etc. The main concept of the header menu is to create the web navigation bar on the most visible location of the page so that it can grab more and more attention of a visitor. Here, the purpose is to catch visitor's first impression on a web portal. As far as post header menu is considered it is not at all trendy. This type of navigation menu is most commonly used for designing blog website but now it has been used for website also.
• Less clicks means better website:

This statement stands for a simple concept of navigation application. Make your navigation menu as systematic as possible so that end-user needs not to roam around your web portal in order to find relevant information.
• Page separation: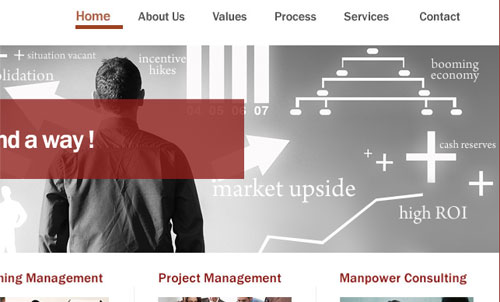 This is another trend used for content heavy websites. Separating two major navigational categories can be advantageous in terms of user's optimal experience for a web portal. This type of navigation practice will make your website more and more user-friendly. The content per website is basically categorized as content of user interest and essential content. The user interest content comprises learning materials, blog posts, how-to's, news. On the other hand, the essential content includes information like about page, contact page, terms of service and lots more. By separating both types of content navigational categories, a user will be able to find his interest content easily.
• Use of menu subtitles:


From past few months, it has been observed that more and more website designers prefer speaking navigation contrary to silent navigation menu. Now-a-days, web designers are using subtitles menu for a website. In fact, subtitles make modern web navigation more systematic, creative, usable as well as interesting. Basically, the subtitles are further linked to subcategories, attractive small keywords, effective dialogue or descriptive smaller text. However, the navigation menu can be CSS based, plain text etc.
• Arrows:
The pointer is another component used in modern web navigation scheme. A pointer is nothing but an additional graphical element used for adding a unique visual appearance in simple navigation. These arrows are mainly designed in order to attract attention of users. These pointers work as an indicators in a website. This is a new trend of navigation practices. However, the particular indicators are used on active and hover stages for navigation purpose.
• Icons in modern web navigation menu:

The icons are meant for grabbing the attention of users. . These attractive symbols plays quite significant role in the interesting navigation scheme. In fact, the creative icons are really helpful in making a web page more responsive and therefore, generate visual recognition for end users. In modern age websites, the menu items (content) are incredibly used for complementing appealing icons.
• Side tabs:


The side tab or vertical tab is another interesting way. Lots of designers are using the latest trend of designing verticals tabs navigation scheme in order to give a different look to a web page. But, while using side tabs, you should make sure that the all navigation options adjust in one single page. A designer requires CSS and images for creating side tabs. The major problem with this type of navigation scheme is readability of text. So, before selecting vertical tab navigation menu, one should take care of certain factors. First, always pick right type of website. Secondly, beware from an awkward direction of content written in tabs. The text should be in readable font like sans-serif with lots of whitespace. Besides, above mentioned factors, one most noteworthy point should be remembered is CSS set up. In addition to that, link descriptions to cover usability issues plays very prominent role. Furthermore, proper alt tags to be used in case of markup images. Never forget to create link text and hide text if using links.
Conclusion:
The modern web navigation scheme is most suitable way through which one can enhance overall appearance of a web page. With the help of appropriate navigation menu, you can make your website more and more appealing. The particular style mainly guides a direction to end visitor.
you can visit https://www.csschopper.com/ to get more related article and blog stuffs.
Posted By: CSSChopper Team