Everything whatever happens around us is due to a cause. One of the causes in website designing that we are going to discuss is PSD to HTML conversion India. In past years, the count of marvelously layered websites on the web has experienced a great surge. None other than Adobe Photoshop (PSD) has contributed in the rising number of websites having striking appearance. This software program is used by web designers as it offers ease to build visually appealing websites.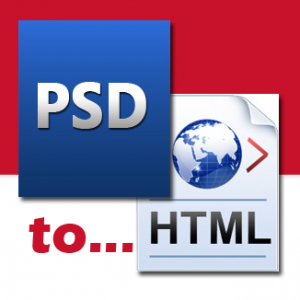 What promotes the conversion?
Undeniably, PSD helps in creating good-looking websites but problem occurs when it comes to put the site on the web.
Now, convert PSD files into Hypertext Mark-up Language becomes essential as slices of design get their way on internet.
HTML is defined as the soul of the web as it plays matchless role in displaying web pages.
Why outsourcing is the most feasible option?
Combine Quality and Productivity: India is acknowledged for rendering the best web designing and development services. Therefore, it is convenient to hire PSD to HTML service provider to get the task done within deadlines. The productivity of the work is also maintained as per the promise.
Money, Time and Efforts are Saved: If you assign the designing and development task to a reliable provider so it is possible to save time as well as money. And, your saved efforts can be well implemented on refining other core competencies to groom the business.
Recent Technology: The latest is the technology the best will be the results. This is another benefit of appointing a reliable outsourcing company for PSD to HTML Conversion India. It is because the professional programmers adopt the best tricks to code a site that they do with the newest technology making it friendlier to users.
Why CSSChopper is rated the best for PSD to HTML conversion India?
We offer the best PSD to HTML conversion to make the site W3C valid CSS/HTML.
Re-slicing of the present website is performed in a way that it makes the existing site and old code updated in accordance with Div based XHTML validations.
Striking CSS / XHTML implementation is provided into Joomla, OsCommerce, WordPress & Zen Cart themes as well as their configuration and installation is done in a systematized manner.
Conclusion 
On the top of it, we are a reputed web designing and development company from India that is admired for having a talented staff to offer the conversion at affordable cost. We endeavor to convert the PSD files into clean, well structured, SEO friendly and W3C valid for the sake of making your site dynamic and appealing in appearance. Thus, you can enjoy the best accuracy level and turnaround time.
Posted By: CSSChopper Team