You want an eCommerce website but scratching your head in confusion due to the WooCommerce vs Adobe Commerce (Magento) dilemma. Both Adobe Commerce and WooCommerce pack a punch when it comes to popularity and features. Picking a winner among these two popular eCommerce platforms isn't easy, though.
Luckily, you can compare these two platforms on various parameters to determine which one best fits your needs. If you want a highly complex eCommerce store, choosing Magento development services is probably the best choice because it's meant for complex customizations.
Moreover, factors like features, cost, ease of use, and performance can help determine which is better, Adobe Commerce (Magento) or WooCommerce.
Check the Adobe Commerce vs WooCommerce development comparison to make an informed decision.
WooCommerce vs Adobe Commerce (Magento): An Overview
Magento is among the top eCommerce development platforms with many excellent features. However, the platform has now become Adobe Commerce after its takeover by Adobe. This is a completely cloud-hosted software that anyone can access without any problem.
On the other hand, WooCommerce is an eCommerce plugin for WordPress websites. Indeed, you can integrate this plugin to turn your WordPress website into a full-fledged eCommerce store.
"As per Statista, WooCommerce accounts for 39% of market share, and Magento accounts for 2.32% of eCommerce websites."
What Does Each Platform Offer?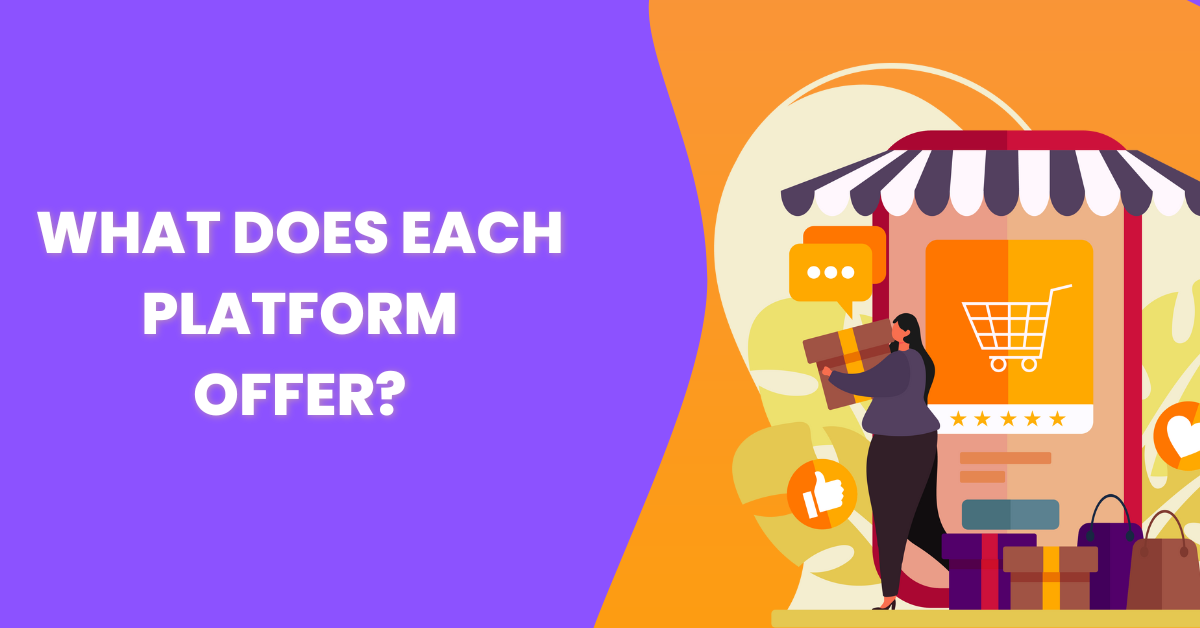 In many cases, you can choose Magento development services, and in many WooCommerce will be more suitable. Let's check the pros and cons of both platforms.
WooCommerce
Features of WooCommerce Development
There is no limit on the number of products.
Offers more extensions based on the WordPress plugin system.
Allows you to choose any payment gateway using the extensions.
Various free and premium themes are available.
Pros of WooCommerce Development
Besides hosting expenses, setting up a store is free.
A shallow learning curve if you know WordPress.
There is detailed documentation.
SSL is supported, but an individual certificate is required.
Cons of WooCommerce Development
Need to learn two new platforms, if you don't use WordPress.
The cost of premium themes and extensions can add up quickly.
Adobe Commerce
Features of Adobe Commerce (Magento)
Supports an unlimited number of products.
Offers its own layout and theming system.
Provides efficient APIs able to connect with any third-party solution.
Intuitive product creation tools and admin interface.
Pros of Adobe Commerce (Magento)
It is scalable and doesn't have difficulty managing large stores as long as your host can handle them.
With a streamlined process, shoppers can check out faster. The guest check option is available by default.
Possible to integrate with Braintree, PayPal, Authorize.net, and other payment systems.
Cons of Adobe Commerce (Magento)
With its steep learning curve, Magento seems to be more geared toward developers than customers.
The Enterprise edition could be very expensive, but that's because of its target market.
Also Read : How Can A Magento Website Help Your eCommerce Business Grow?
A Comparison of WooCommerce vs Adobe Commerce (Magento)
The comparison here between Magento vs WooCommerce development will help you make an informed decision.
WooCommerce vs Adobe Commerce: Cost Considerations
The cost of developing a website can vary based on which platform you choose to build it. For example, you can save costs incurred on the license and subscription of a platform by choosing an open-source platform.
Magento development services can be more expensive than WooCommerce. As an open-source platform, WooCommerce doesn't charge a penny to download and use it. On the other hand, Adobe Commerce is paid. The basic pricing starts at $1,988 a month for the cloud version.
Adobe Commerce is expensive, but it is also more powerful and rich in features. Although WooCommerce is free, there are other costs related to the domain, hosting, and custom web development.
WooCommerce vs Adobe Commerce: Performance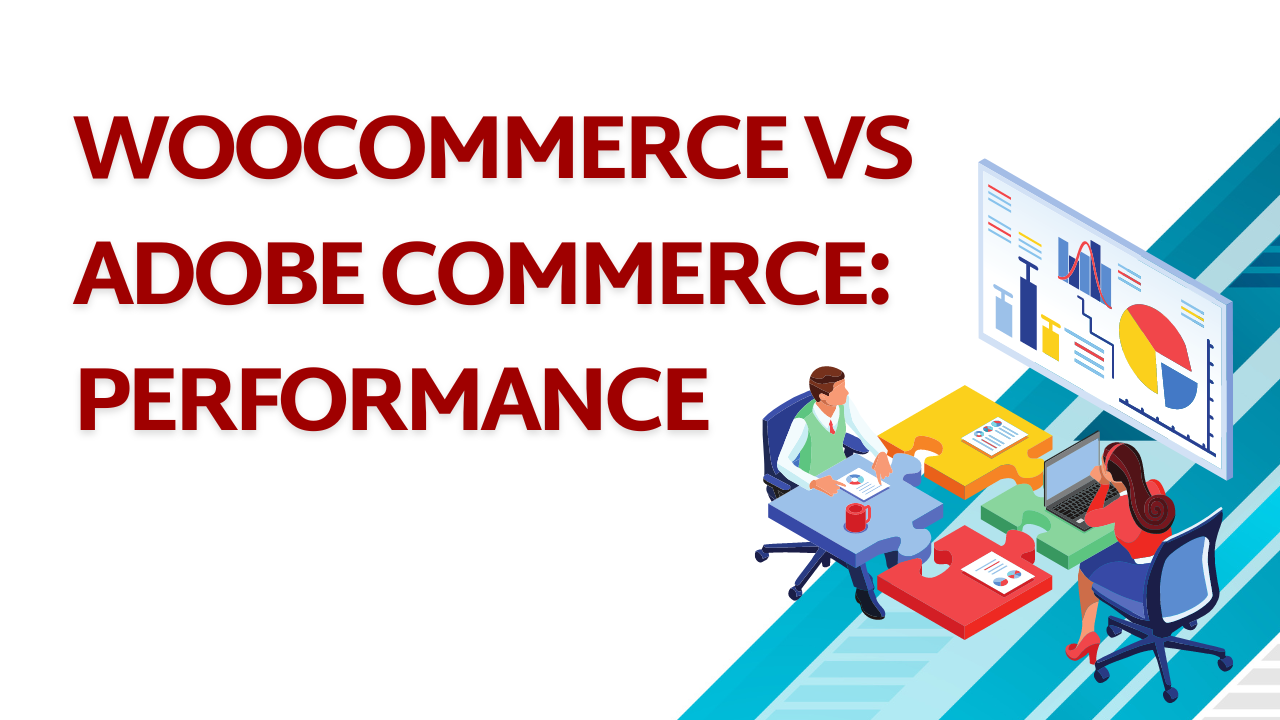 Another factor in deciding between Magento vs WooCommerce development is their performance. Which of these platforms offers better loading speed and other performance benefits?
It's complicated to figure out which platform is a winner in terms of performance. Each of them will behave differently due to its size and functionality. Also, other factors play a crucial role, like the web host you choose, whether using a CDN or not, using optimized resources, etc.
So, there is a tie between these two platforms because it varies on your choices.
WooCommerce vs Adobe Commerce (Magento): Security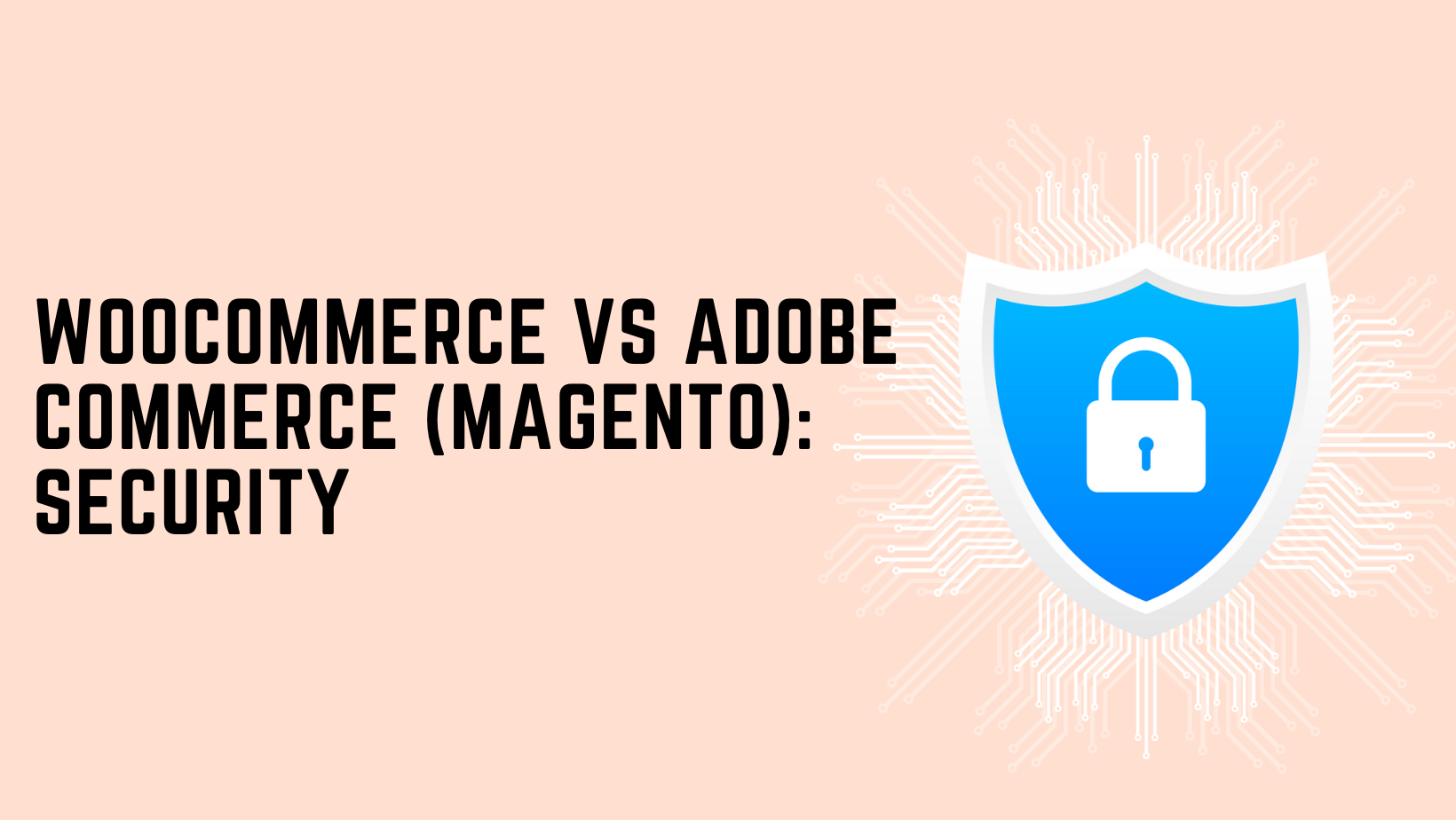 The role of an eCommerce platform in developing a highly secure website cannot be overstated. You need to ensure that your customers' personal and payment details are fully protected. Just like performance, most of the security part is up to you.
You can implement additional security features mostly through extensions, whether you choose Magento or WooCommerce development. While no platform is fully secure, Magento gives an edge by providing dedicated security patches.
Magento's security patches can't be easily applied but offer robust security measures. In this case, you can rely on Magento development services to leverage these functionalities. You can also choose a tech partner for custom WooCommerce development to enhance the website's security.
WooCommece vs Adobe Commerce (Magento): Ease of Use
Magento or Adobe Commerce is an advanced eCommerce platform with lots of complex features. When comparing Magento to WooCommerce development, there is a steep learning curve, and Magento is more for developers.
Creating an eCommerce website isn't easy. But with the help of Adobe Commerce development company you can create one. However, WooCommerce is a plugin for WordPress, which is a simple website development platform.
With a basic knowledge of WordPress, you can easily install the WooCommerce plugin and set up an eCommerce store. It is not easy to build a website without professional Magento development services on Magento.
The Final Note: Which one to Choose?
What do you think should be your choice? Well, each of these eCommerce platforms has various features, and they can be used to build feature-rich websites. However, if you want a beginner-friendly platform, it is recommended to go with WooCommerce development.
WooCommerce offers a simple interface and an easy way to set up an eCommerce website. On the other hand, if you want a more complex eCommerce solution, you can choose Magento (Adobe Commerce).