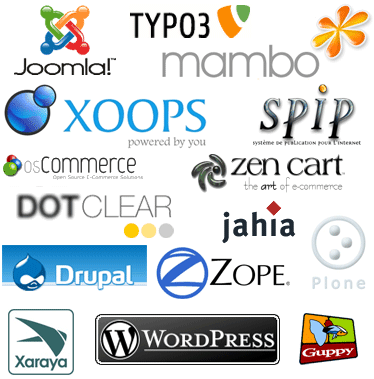 Content management system has become a mandatory requirement of web development industry. This is a system which is proving itself as an advantageous tool for people not familiar with programming and web development. Content management is a great tool of customization of the web design emerged out as an indivisible part of the industry. With increasing demand for content management we have various choices to make among numerous CMS tools. One can make choice from commercial, open source, and customized CMS the selection of the content management system can be based upon two basic podiums requirement and funds availability.
Making a choice out of open-source CMS, Commercial CMS, and Customized CMS can become easier by making a simple differentiation between the three. Here we will discuss the characteristics of all three kinds of CMS systems to evaluate their qualities.
Open source CMS
? Open source CMS is relatively cheaper and available for free for e-shop development.
? This is the most tried source of CMS known for its verified performance across the world.
? Open sources provide various great opportunities to customize web pages easily.
? Volunteer developers are fully concerned for their support and documentation training.
? Management of the work flow may be difficult thing to do; execution of product may take time in this kind of CMS.
Commercial CMS
? With commercial CMS one can ensure of getting sound-distinct service and support both.
? Commercial CMS offers meticulous documentation and training programs.
? With this CMS service one can expect of readymade implementation of application that saves time.
? Commercial CMS service is expensive as its license is bit costlier.
Custom CMS
? Custom CMS is focused on specific requirement of the client providing authentic output with functionalities.
? Flexible in terms of choosing the technology for host services, security procedures.
? One gets flawless work for your business, you can add your requirement to the team involved in development.
? The customized results are restricted to the spending capacity.
With the above discussed characteristics of open source, commercial and customized CMS services one can make a suitable choice accordingly.
Posted By: CSSChopper Team