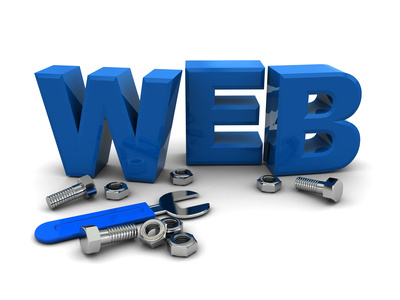 A good website always stands out as a perfect medium on behalf of a  company aimed to  attracts more number of visitors towards it and hereby, bridging  gap between company and its targeted customers over the internet.  And this is possible only when web pages of a web portal are designed and developed properly. Apart from designing part, web development is another side of a website that plays significant role in making a web portal more successful so that people visit it again and again.
Oftentimes, we used to miss out a number of things in the eagerness to make a website live over the internet. There are certain things that one should check before the official launch of a website. If you're simply searching for effective ways to make a website more successful then you should consider the below discussed factors. Below, we are going to learn some important steps you should follow to make your website more successful. Take a look:
Right Content Management System (CMS): In the web development industry, most developers consider CMS as a heart of a website that helps in controlling functionality of a site easily. Whether it's managing content or any other thing, a content management system plays very vital role in the smooth functioning of a website. Choose right CMS for your web portal according to the requirements.
Favicon: A favicon (favorites icon) is the small icon which is also known as a shortcut icon, website icon, URL icon, or bookmark icon that appears on the tab or browser window in the user's browser in which website is opened. It is mainly  associated to a website or web page that used to be displayed in the web browser tool bar and bookmarks. It works as visual indicators that help your website to stand out from the others
Valid and Error-Free Coding: Website usability is the another significant aspect one should look forward to when talking about a great website. Make sure your website layout has been coded by valid, error-free, well commented, cross browser compatible and W3C validated HTML/ XHTML/ CSS codes.
Cross-Browser Checks: It's important to check your website performance across all the versions of web browsers and operating systems. Cross-browser compatibility is necessary to get a web portal work smoothly in every web browser  like Firefox, Safari, Chrome and Internet Explorer or any other web browsing option.
Search Engine Optimization: Your website should be SEO friendly so that its web pages get easily indexed on the search engines. Don't forget to add a sitemap.xml file to your root directory that allows major search engine crawlers to easily index your website pages. Besides that, pay more attention towards page title, Meta description and keyword tags.
Quick Page Loading: Loading time and speed of website pages is the most important thing that cannot be ignored when talking about a successful website. A slow loading website can irritate your visitors and become major reason of their turnoff.
Consider the above discussed key factors to create a great and usable website that can offer great user experience to the visitors.
Posted By: CSSChopper Team