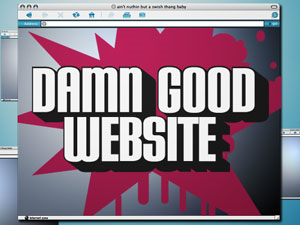 A good website always acts a s a face of particular online business showcaing company's value and nature among target visitors and aimed to immediate brand recognition as well as improved brand visibility. There are certain guidelines to be followed by every web developer in order to create visually appealing website. Below, some basic elements of a well designed web portal are discussed in brief:
Effective site navigation: The easy-to-navigate website design is the most prominent element of a web portal. It is advisable that one should always opt for a structured navigation system so that users can easily find out their way quickly.
Contact Details: You should never forget to mention your exact contact details in the Contact us section of a website. The contact details  comprises company name, full address, email address, phone number, location map and so on. on a contact page.
Sitemap: One should never forget to create site map for his web portal so that users can navigate through website efficiently and quickly. Sitemaps is considered one of the most effective way to improve site SERP because it  help spiders to crawl more number of times on web pages.
Validation markup: The strong validation of PSD web layouts with HTML/XHTML/CSS mark-up language along with cross browser compatibility and W3C standards validation plays very significant role in designing a website.
Robots.txt file: It is the element of off-page goes great with sitemaps in terms of search engine indexing. The robots.txt file mainly helps in preventing excess crawling and hereby, saves bandwidth.
Custom Error pages: It is advisable to add simple custom error pages in order to avoid any type of confusion among users. This is because of the simple reason that these easy-to-add error pages helps in taking back your online visitors to the front page. So, one needs not to hang out for long period of time on particular website to extract information.
Above discussed are the essential elements of a web portal should be keep in mind while web designing. By this way, you can get full functional and highly accessible site.
you can visit https://www.csschopper.com/ to get more related article and blog stuffs.
Posted By: CSSChopper Team